The famous inventor of slingshots and other unusual weapons, Jorg Shrok recently showed on his YouTube channel an air cannon shooting arrows from a plastic bottle. But now Jörg decided to bring his dangerous invention to a new level of absurdity. Meet: Gatling machine gun from bottles of Coca-Cola.
The mechanics of the device are quite simple. Each bottle is a reservoir into which air is pumped by an ordinary bicycle pump. The output of the contents is regulated by the valve. When it is opened, the compressed air rushes outward, along with it the charged arrow into the special nest.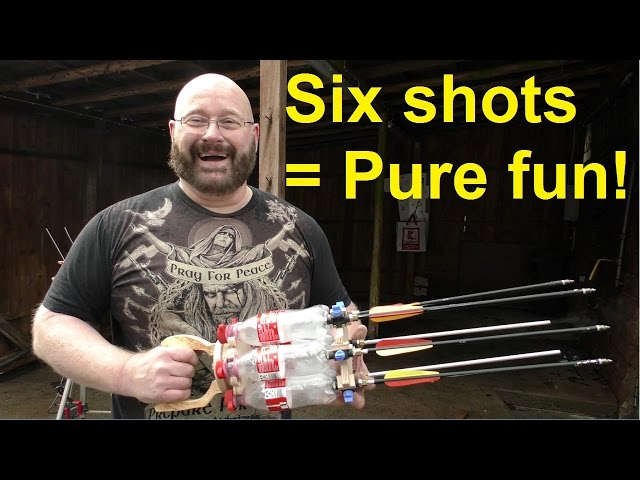 As Jorg Shprau himself writes, this is a rather dangerous project. It's not just about where the arrows released from the "machine-gun" come from. But in the probability of an explosion of air-bled bottles during the descent of the "hammer". And this means that Jörg still has a lot of work to improve the trigger mechanism.