When a huge transport ferry Baltic Ace collided with a container ship in December 2012 and almost immediately sank, there were 1400 cars and more than 100,000 gallons of lubricating oil on its board. But for four years all this cargo continued to lie on the bottom of the North Sea inside the wreckage of the ship.
The threat of leakage of thousands of gallons of oil in the middle of the shipping route spurred the Dutch authorities to take active measures. As a result, a special emergency team was created, which began to extract the sunken Baltic Ace in pieces.
The process was far from easy. First of all, the team had to cut through a hole in the ship through which the hardened oil was heated and drained. Only after that it became possible to cut the ferry into eight parts and raise each of them separately. The whole operation took four years. You can see the process in the final video: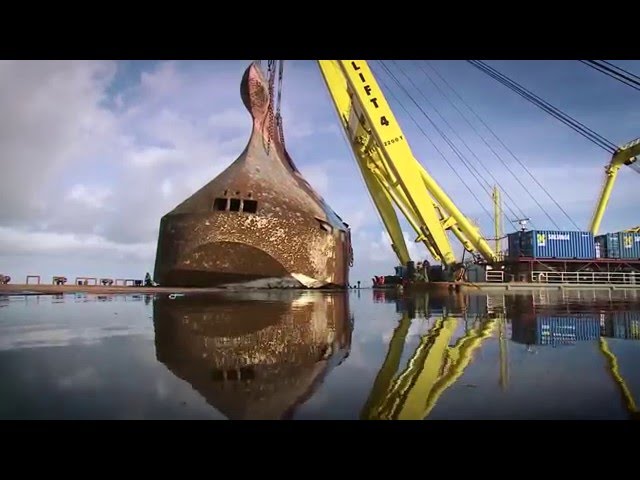 The operation was completed at the end of 2015. As a result, almost no debris left on the seabed, and thousands of tons of metal were sent for processing. All thanks to the achievements of modern technology. It is a pity that it is not possible to crank this with every sunken ship .